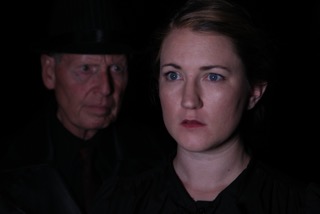 Wait Until Dark
PG Players presents a new adaptation of WAIT UNTIL DARK! Forty-seven years after WAIT UNTIL DARK premiered on Broadway, Jeffrey Hatcher has adapted Frederick Knott's 1966 original, giving it a new setting. In 1944 Greenwich Village, Susan Hendrix, newly blinded and learning to function in a sightless world, is imperiled in her apartment by dangerous imposters as she struggles to find out the truth of their intent. As the climax builds, Susan discovers that her blindness just might be the key to her escape, but she and her tormentors must wait until dark to play out this classic thriller's chilling conclusion.

Performances are October 18 - November 4 on Thursday, Friday, Saturday and Monday evenings at 7:30 pm. There will also be a Saturday matinee on November 2 at 3:00 pm.

Tickets are $15/Adults and $14/Students & Seniors (age 55 and older). Matinee is $1 less. What a great price for quality live theater!

Click on the Current Show button for more information.