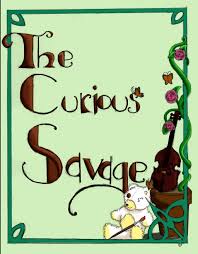 The Curious Savage
"The Curious Savage" tells the story of Ethel P. Savage, who has been committed to a sanitarium by her 3 stepchildren, all respectable members of society, for her "eccentric" behavior such as setting up a memorial fund with the ten million dollars her late husband left her rather than leave it to the children. In the sanitarium, Ethel is greeted and accepted by the kind residents who each have their own "eccentric" behaviors. As the play progresses, we come to realize that it isn't always easy to see who is "normal" and who is not. 

Performances are April 14 - May 1 on Thursday, Friday, Saturday and Monday evenings at 7:30pm. There will also be a Saturday matinee on April 29 at 3:00pm.
Tickets are $10/Adults and $9/Students & Seniors (age 55 and older). Matinee is $1 less. What a great price for quality live theater!
Click on the Current Show button for more information.